Hey there! I'm Karthik.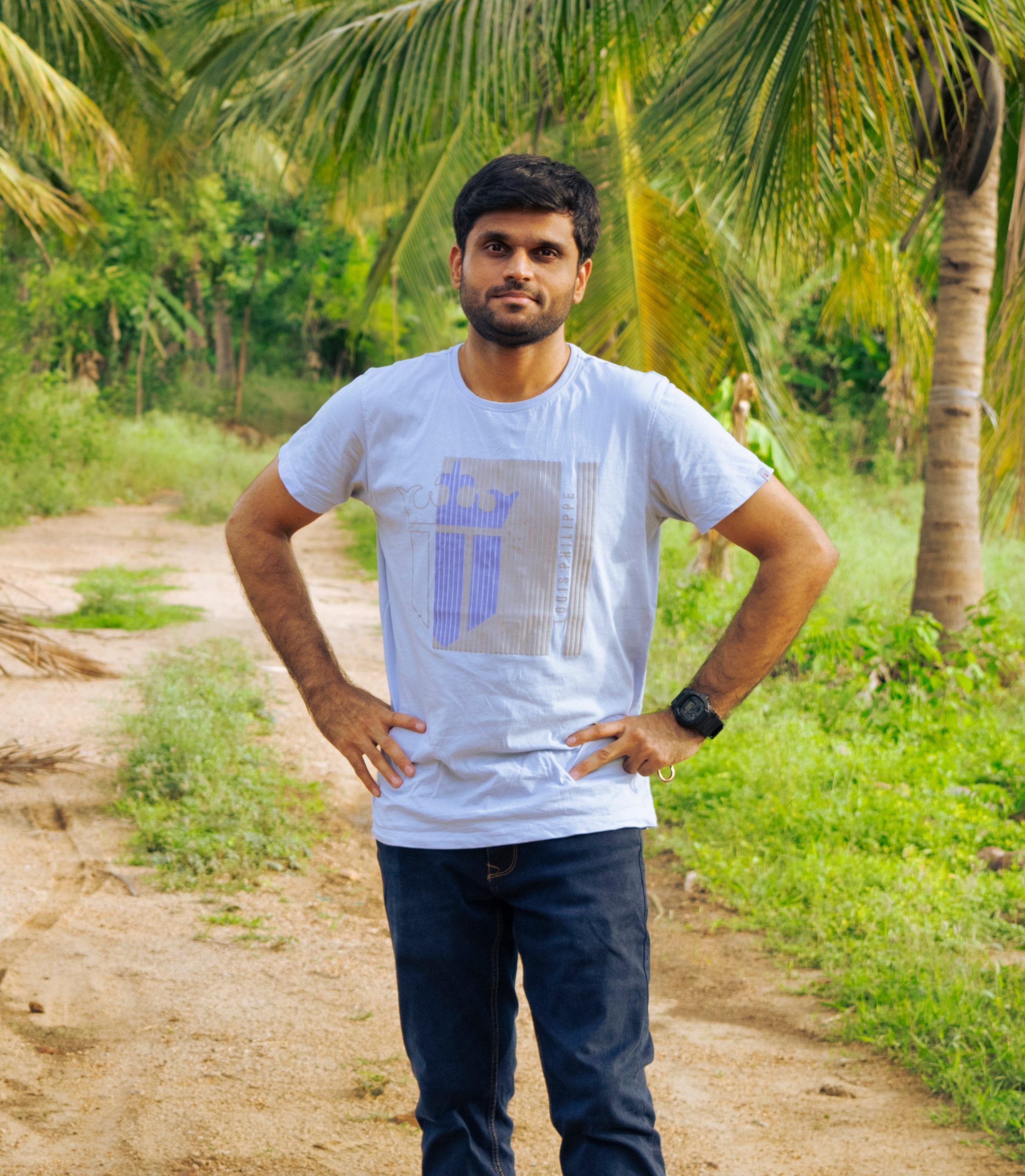 I'm an only child with superpowers, which I believe will surface when there is a galactic invasion and the universe needs saving. I exist on planet Earth, training on computer simulations, and creating stuff that makes me happy.
My parents and buddies make me strong! And my world is all about writing, reading, driving, collecting playing with toys, and enjoying my personal space. As a kid, I wrote space stories, spending my weekends with Shaktimaan and Captain Vyom on Doordarshan. Some of my short stories appeared in my school's magazine but they got heavily edited by some self-righteous people who wanted to plug in the school name in it! Let's … ugh! I am digressing here! Anyways! When I turned into a big boy, I independently self-published a science fiction drama novel, Dischafer in 2015, and a soulful revision of the same in 2020.
Besides writing, I love physics and engineering. I have a degree in aeronautical engineering and I love conceptual designing. I'm also a self-taught coder. Still learning on both these fronts every day. Sometimes, I share some cool science stuff at Geekswipe. And a few years ago, I found enlightenment under my ceiling fan and created the world's first science encyclopedia with FAQs, Swyde, in an effort to help learners like me.
By day, I'm a product guy. I love making awesome products! I previously worked as a software developer at Mango Education, an educational startup. And then as a Product Manager at Togoparts. Currently, I'm a Product Manager at Signeasy for API and developer experiences. On the weekends, I procrastinate developing Arclind Mindspace, a free crash course platform at Arclind (a very early-stage something I'm trying to build).
I'm into all things 90s and music! I'm an extrovert with the right people! ;)
Thanks for being curious! :)