Book Summary
After the bombing, I found my sister's diary. Her last entry was the word 'Dischafer' and a phone number.
Two years later, I ended up at Mnowa, a declining town at the northern CNC border. I found him! The colonel. He was at the military silo on the Mnowan hill.
To get to that silo, I did horrible things, knowing my soul could never be reclaimed. But then I found what Dischafer was!
Description
This revolution edition of Dischafer from Karthikeyan KC is a soulful revision of the first edition published in 2015. After five years since the original release, Dischafer is now back again with a revision that retains everything readers enjoyed in the first edition. If you are into first-person narratives, science fiction, drama, or noire, go for it!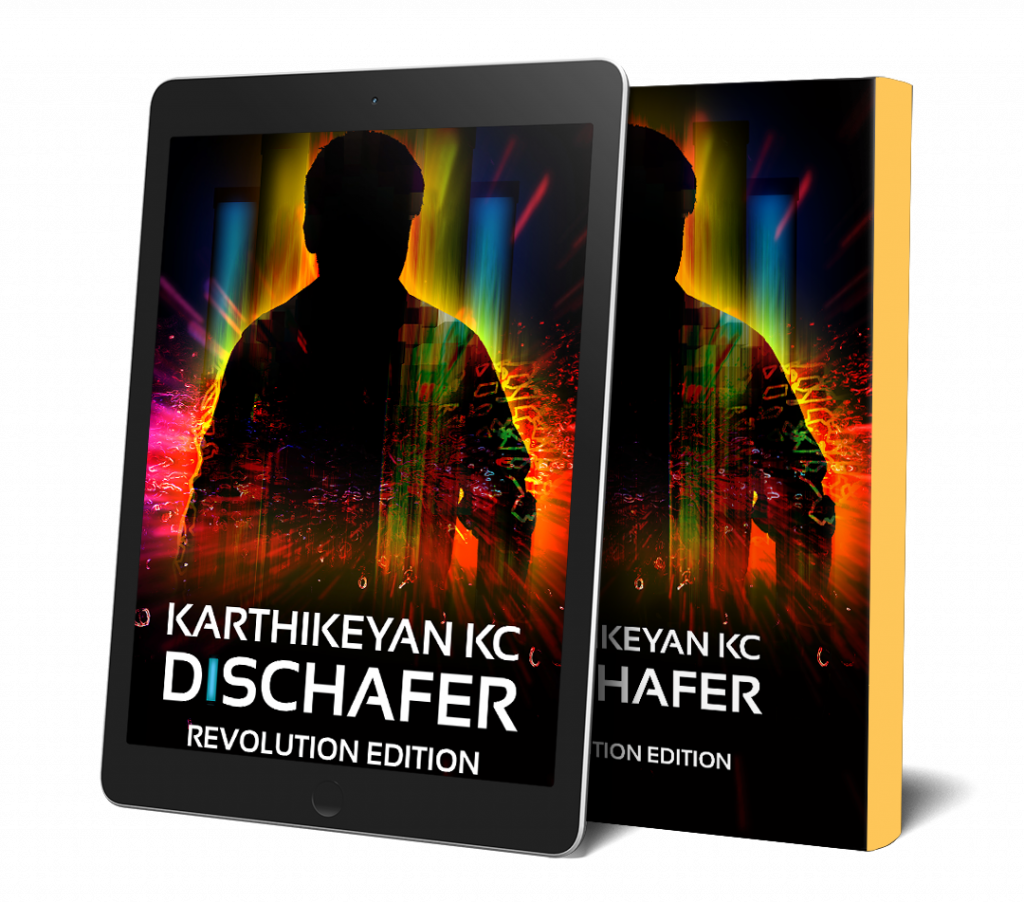 500 INR
More

Dischafer is also available on Amazon in paperback and ebook formats. Paperback can be ordered here. For ebooks, if you use the Razorpay button above, you'll get a personalised copy of the book with a personal note from me. 🙂 Also, I don't have to deal with Amazon/Kindle as they take 65% of the price! If your choice is the ebook, I recommend that you buy using the above option.


If you cannot afford to buy the book, send me an email to [email protected], I'll send you a free copy. I'll try my best to address all free requests.

If you are facing issues while paying, do let me know. If you just wanna say hi, you can find me online here.